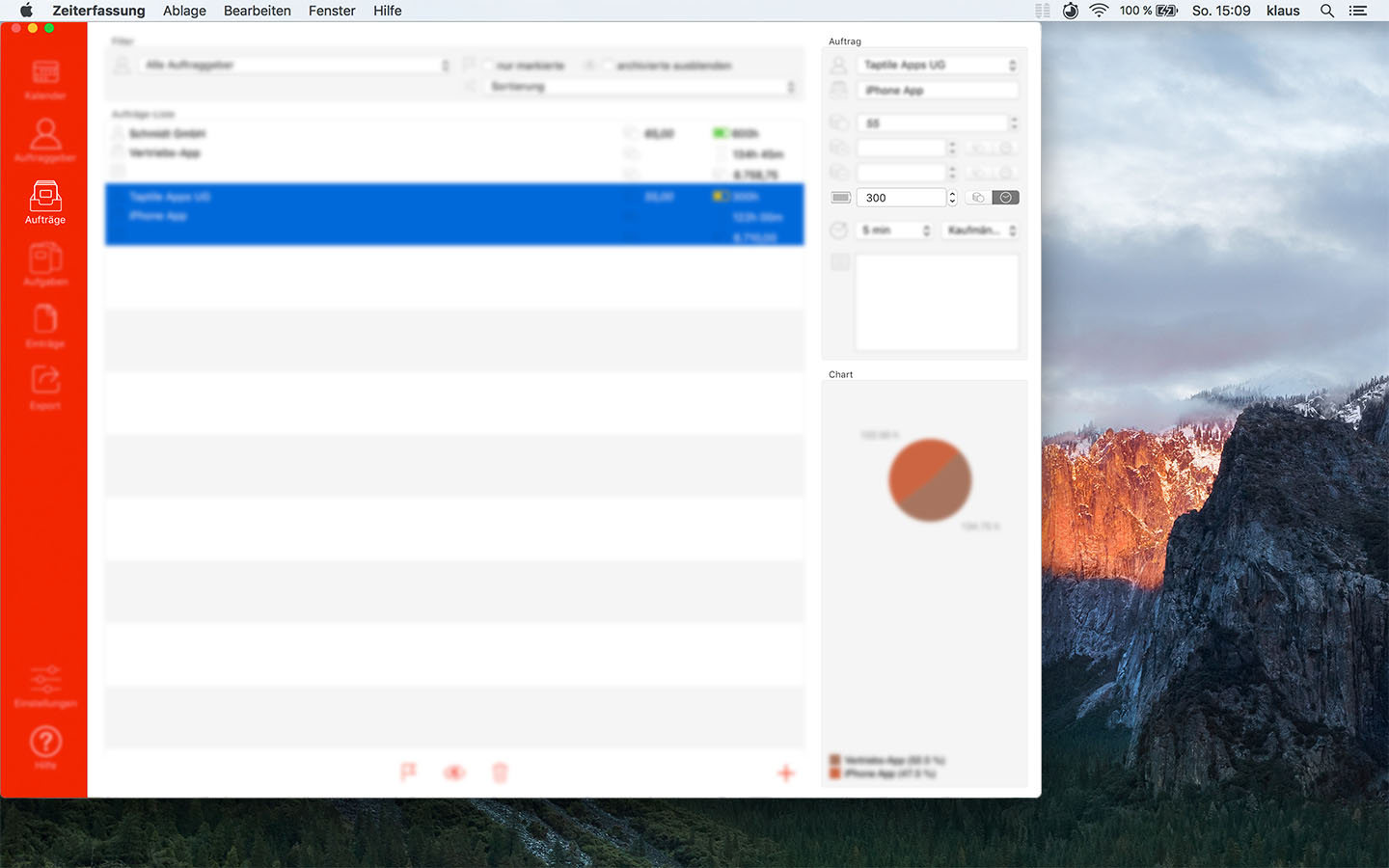 Budgets can be set for clients, jobs and tasks.
E.g. In the jobs details, you can set a number of hours or Sum Revenue used for budget calculation.
The icon with the battery symbol indicates the budget setting.
Budgets for clients, jobs and tasks are calculated independently of each other and the consumption is displayed in the lists by means of colored icons.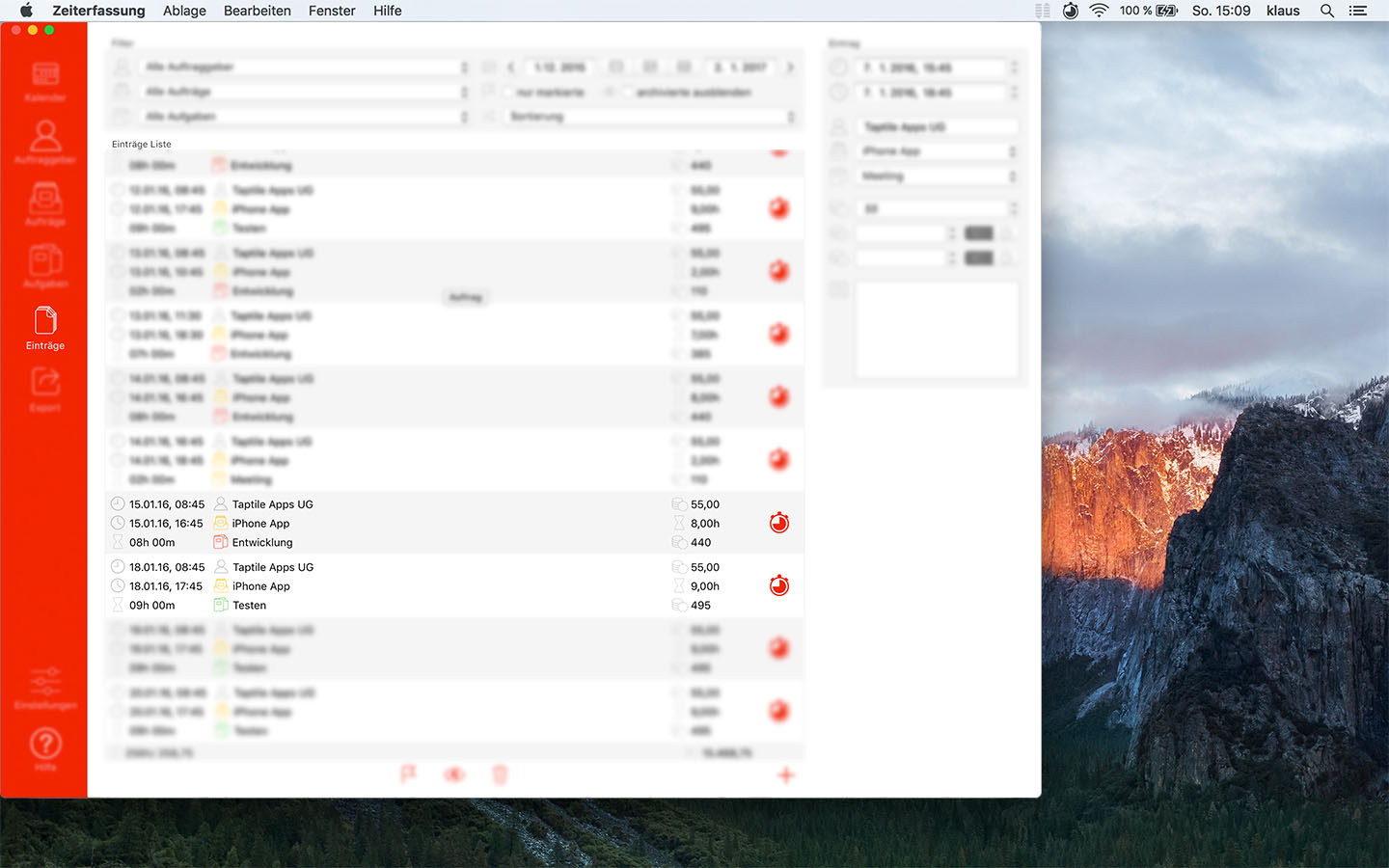 The current budget status can be seen in the clients, jobs, tasks and the records list.
The red, yellow and green icons b> symbolizes the status of the respective budget.
In the records list the client, order and task icon is colored.
The colored battery icon with fill level display is displayed in the list of customers, orders and tasks.

On the screenshot, e.g. the Budget for the Task 'Testen' is in the green area, but for the Task 'Entwicklung' the budget is already almost exhausted.
The budget for the order 'iPhone App' has arrived, but is not yet running out.
No budget has been set for Client 'Taptile Apps UG'.