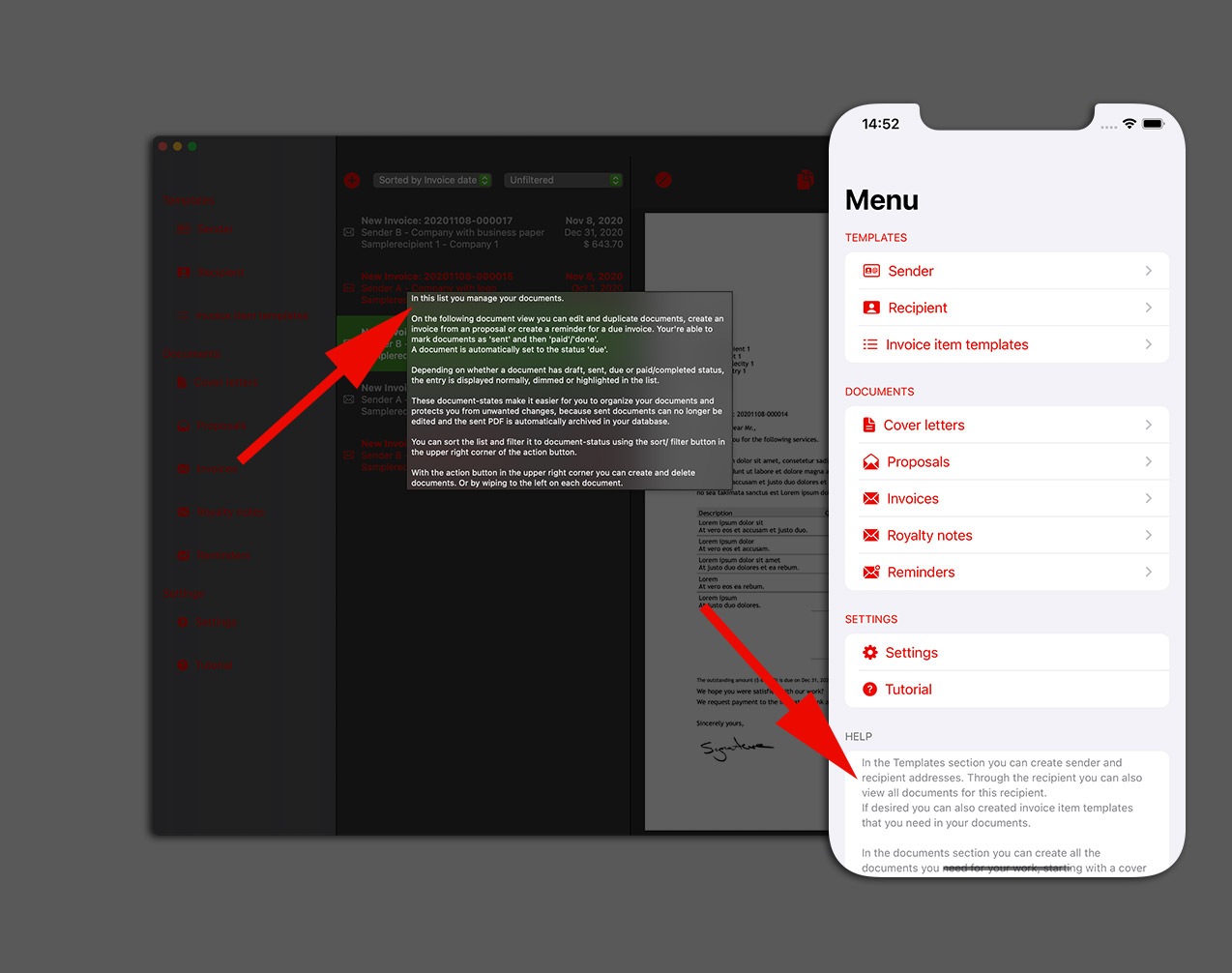 The first time the app starts, the help level is automatically displayed. This layer shows you the most important elements on each screen.
Use the question mark button at the bottom left of the menubar to hide the help level.

In addition, we've placed tooltips on almost every item in the app that will be visible when you hold the mouse pointer over an item.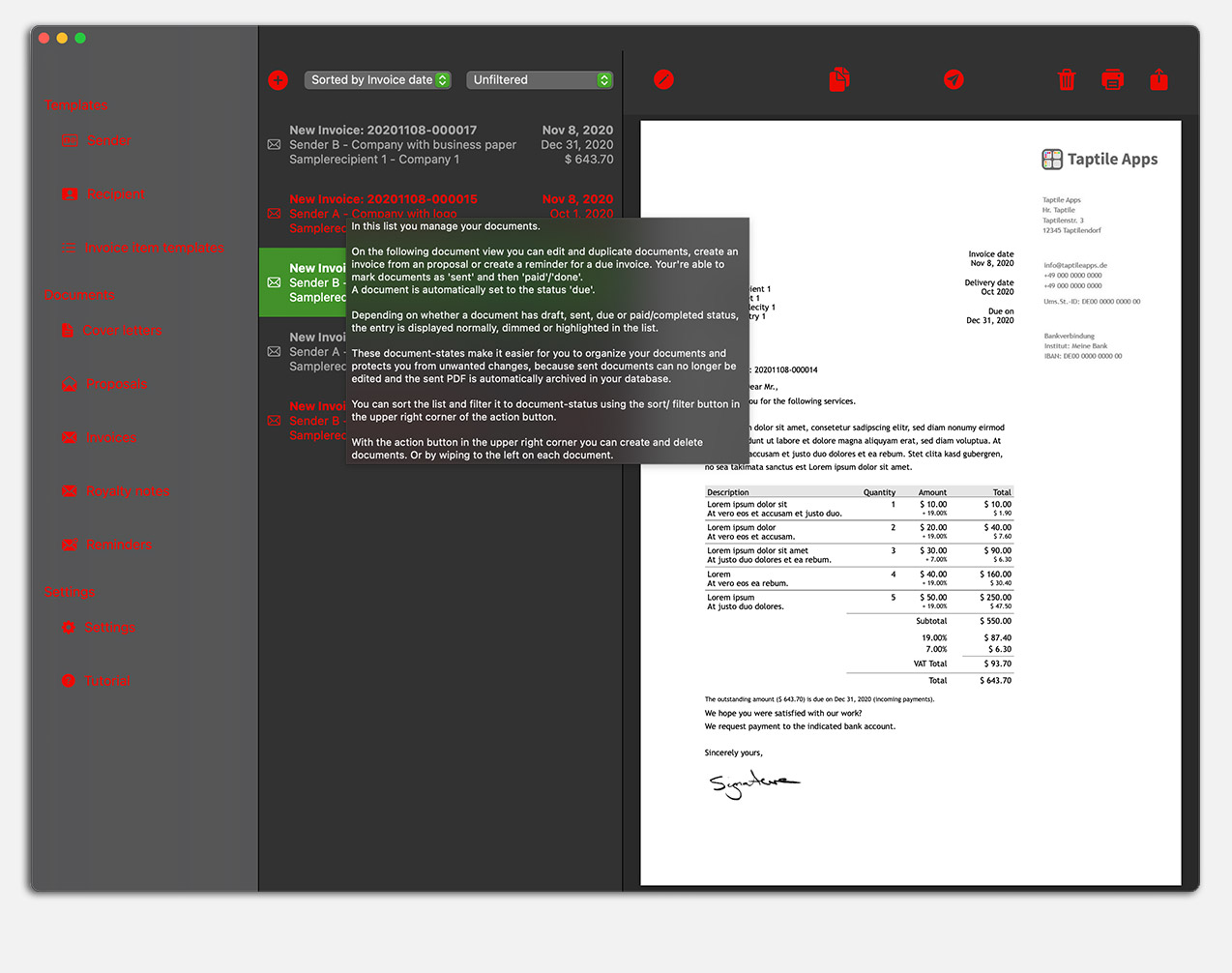 The app's screen is divided into three areas:
- The colored menu bar on the left,
- The document list in the middle
- and the document preview view in the right pane.

A button bar is located above the document list and one above the document preview view.
In the menu bar you can see the different lists of the app.
Here your documents are sorted according to the status 'drafts', 'sent', 'due', 'completed' and 'all'.
In the 'Preferences' you find settings for our app.
With 'Help', you can open the help layer.

Above the document list there is the possibility to restrict the display of the document type. For example, you can only display the letters or reminders that are available in the selected document state.

When you first start, you must create a document with the plus button above the document list.