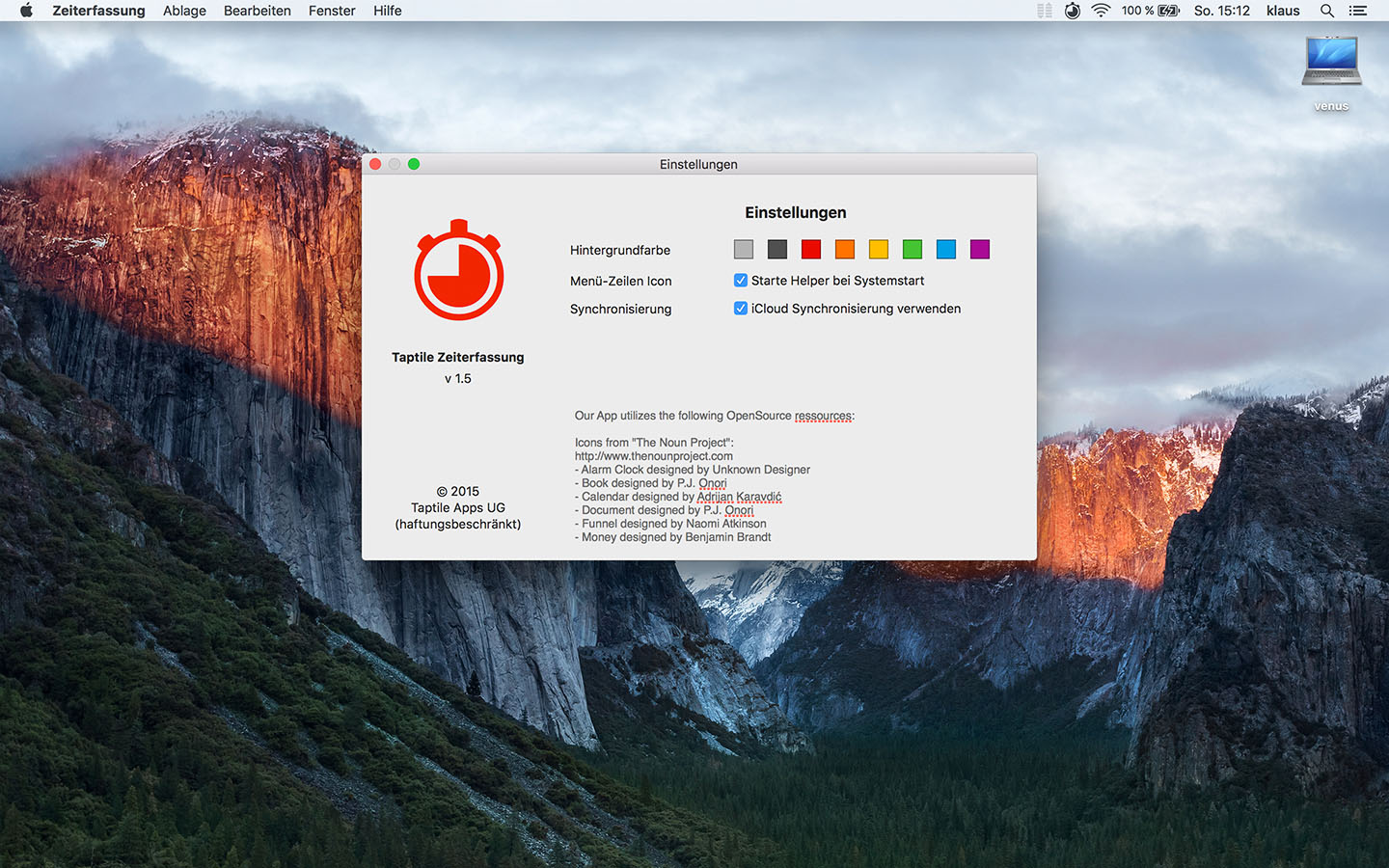 The settings can be reached from the Timetracking menu in the macOS menu bar.
You can customize the color of our app according to your taste.
If you want to display the menu bar helper, even if our app is not started, check this box.
With the menu bar helper you can start our app directly and very quickly create new clients, jobs, tasks or records.
If you want to sync your data between iPhone, iPad and Mac, you can activate this here.
If there are problems with the iCloud synchronization please send us an email, as the configuration at several points in the macOS system must be correct.
We will be happy to help you by email!